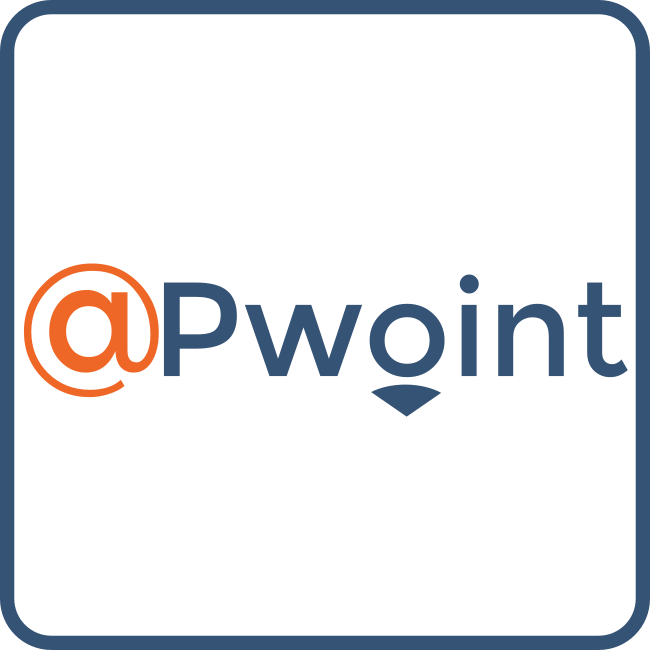 Community development works along a continuum. Technocrat planners exist on one end, community stakeholders on the other, and everything in between is fodder for politicians.
It's an imperfect system but when it produces positive outcomes, it's typically because all parties are privy to the same information.
One of the issues that motivates me is the democratization of data – bridging the digital divide and ensuring that a proportional number of community members have access to critical information about their neighborhoods.
The open data movement has been the single greatest innovation in this realm but new solutions are needed for getting data out to neighborhoods in an accessible and usable fashion.
Services like EveryBlock and Nextdoor capitalize on open data to deliver timely information to neighborhood residents.
There are other venues where residents can get information about changes to their neighborhood. They can read zoning notices posted on affected properties or attend community meetings.
In each case however, there is a strong selection bias around who has the time and capacity to access these resources.
In other words, participatory planning is never actually as participatory as planners would like it to be.
Social networks do have the power to reach a diverse group of users and Twitter is among the most diverse of them all. According to the Wall Street Journal, a Pew study found that African American, Hispanic and Asian-Americans comprise 41% of Twitter's user-base compared to just 34% at Facebook.
The scope and diversity of Twitter makes it an underused tool for conveying vital information to community members, and it is with this in mind that we introduce a little experiment called Pwoint. 
Check out the new permits in Philadelphia: https://t.co/4oXWujelnO pic.twitter.com/yofj1IWZG7

— pwoint (@pwoint) June 14, 2016
Pwoint is a hybrid web-mapping/twitter account that allows both Twitter and non-Twitter users to access parcel-level data from the Philadelphia's Licenses & Inspections API.
Pwoint tweets out daily maps that display the geographic location of new permit activity.  If the user sees a development event in her neighborhood, she can click the accompanying twitter link and get more information on the permit from the Pwoint mapping application.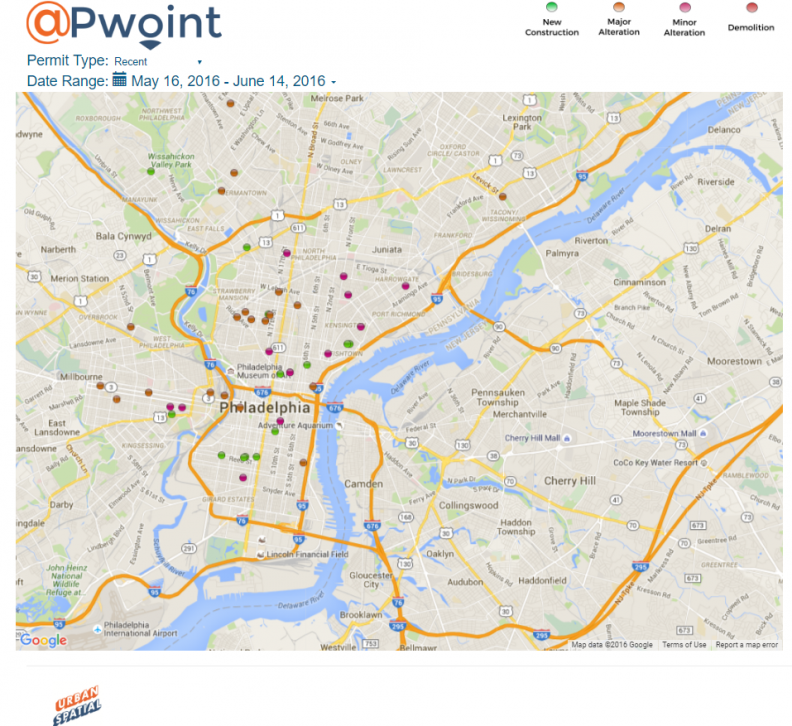 This simple mapping application allows one to query permits by date and by permit type.
The system relies on a user's ability to look at a map, take in the global narrative and then shift their focus to an area of interest – in this case their own neighborhood.
My colleague and co-developer, Karl Dailey and I, hope that Pwoint provides a simple tool that bridges the information gap between diverse groups of neighborhood stakeholders.